November 03, 2021
Principal's Letter November 3
Today marks the 135th anniversary of the Chiefs' College. The foundation stone was laid at the Old Building on November 3, 1886. We celebrate the evolution of our great school and pay tribute to all who have made this possible. In 1868, a predecessor 'Wards School' had been formed in Ambala. For this reason, some historians consider the school entity to be 153 years old today. 
On November 13, 1886 the Chiefs' College was renamed Aitchison College. From a colonial expression, Aitchison has evolved into Pakistan's one and truly national school, educating boys from all over the nation in a boarding and day school environment.
The College Archives Centre holds a fascinating collection of the College's early history. It is open most Saturdays between 9am to 12pm. It boasts a database of photographs for research and a comfortable area in which to read or study. Suitable donations of artefacts are greatly appreciated. The College Archivist Mr. Sajid Hussnain would be happy to show you about the archives and also discuss donations. We are especially interested in rare photographs and school letters.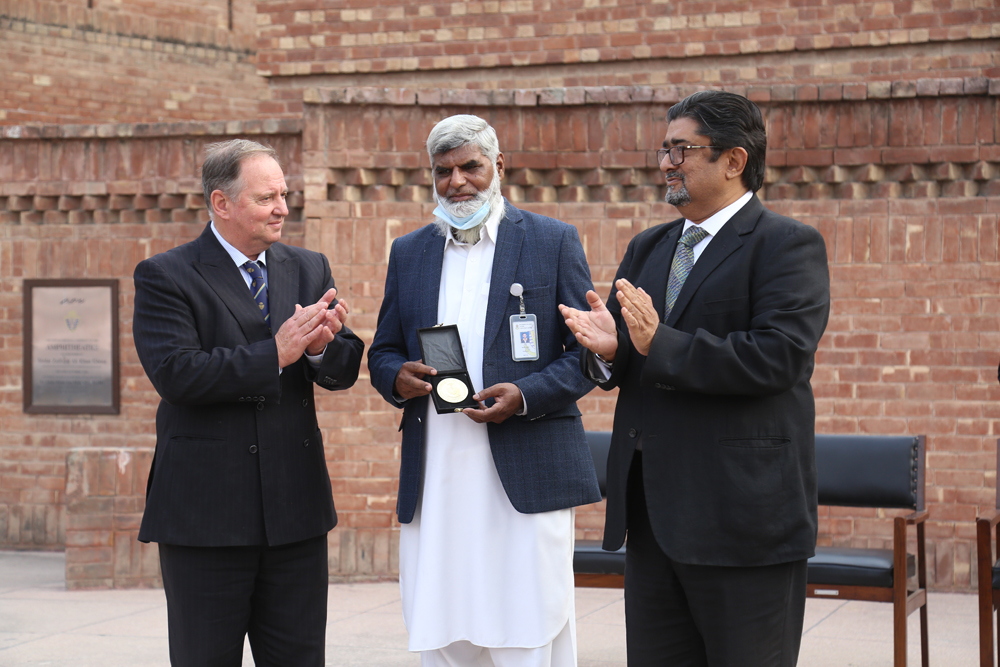 Principal and Chief Guest Mr Haq ('79) presented a commemorative medal to the Headmaster of the Campus Boys' School Mr. Nazir Ahmed for 35 years service.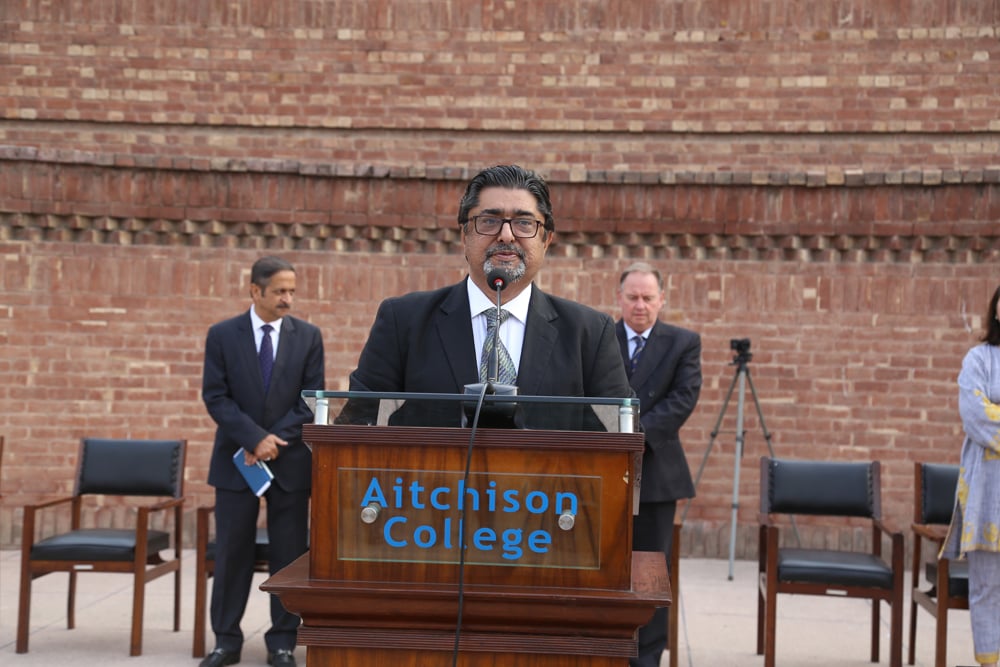 Mr Usman Haq delivers his message to the boys about the value of an Aitchison education.
Proceedings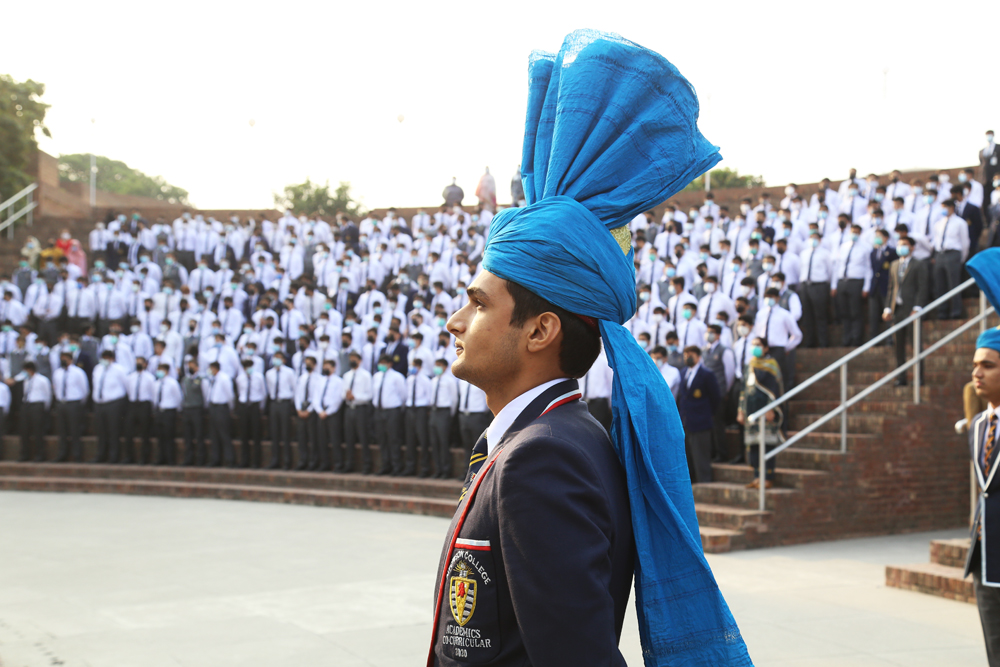 Head Boy, 'Attention!'

Michael Thomson M.A., Dip. Ed., M.A.C.E
Principal